So, we're wandering around the store, wondering what we're going to have for dinner (since we were out so late). Hubby looked at the carb count on Banquet chicken (which we knew would be high) but it got me thinking. So, I started looking at all of them. These only have 1 carb per serving with approximately 5 servings per package. Even if I scarfed the whole thing, it would only be 5 carbs total! I'm tickled!


http://www.fosterfarms.com/products/product.asp?productcode=90970
Now, I know I like the wings above (because I used to buy those all the time) but there was another kind that only had 2 grams of carbs (total) per serving. They are Tyson Tequila Lime Chicken Wings. Now, the only package they had was larger than the Foster Farms but ONLY 2 CARBS PER SERVING!!!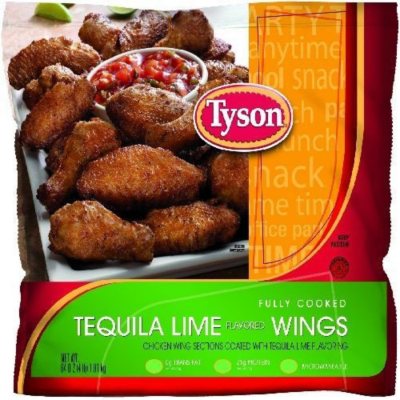 http://www.tyson.com/Products/Anytizers-Tequila-Lime-Chicken-Wings.aspx