I know this is a bit late (should have posted this around Thanksgiving when all the canned pumpkin was on sale) but this looks like the best Pumpkin Bread recipe out there (like on my mom's friend used to make).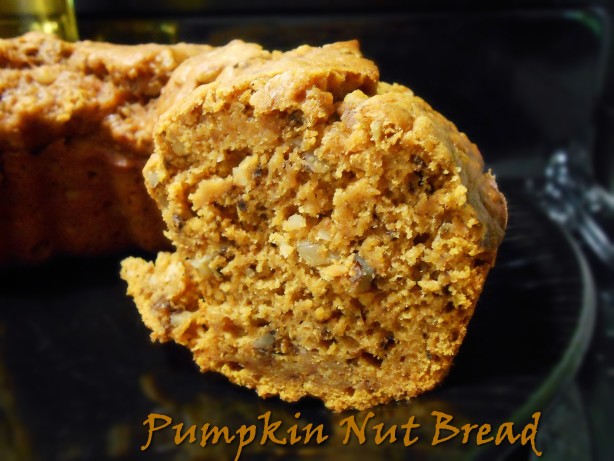 http://www.food.com/recipe/old-fashioned-pumpkin-nut-loaf-bread-184460
2 cups all-purpose flour
2 teaspoons pumpkin pie spice
2 teaspoons baking powder
1 teaspoon salt
1/2 teaspoon baking soda
1 (15 ounce) can pumpkin puree
1/2 cup granulated sugar
1/2 cup packed brown sugar
1/2 cup fat-free evaporated milk
1 large egg 1 large egg white
1 tablespoon vegetable oil
1/4 cup chopped nuts
Now, if you don't have evaporated milk, here's a substitute: To produce 1 cup of evaporated milk, simmer 2 1/4 cups of regular milk down until it becomes 1 cup. In many recipes, evaporated milk may also be replaced with a combination of whole milk and half-and-half. For 1 cup of evaporated milk, use 3/4 cup whole milk and 1/4 cup half-and-half. And: Mix 2/3 cup non-fat dry milk with 3/4 cup water.